Skip to Content
How to Make Your Backyard an Extreme Sport's Lover's Dream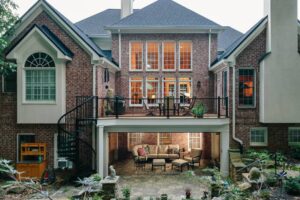 If building an extreme backyard project is something you've thought about doing but never thought you could, here are some handy ways to transform your backyard into something thrillingly exciting.
Check to see if a permit is required
For major renovations such as installing a dirt bike track or mini golf course, a permit may be required if you plan on making some major changes to your yard that could potentially affect the lay of the land.
Consult with your neighbors
If you plan on going extreme where dirt bikes or go-karts are concerned, consulting with your neighbors first would be the courteous thing to do, especially if the noise factor is likely to cause a disturbance in the area.
Be sure to expect continual change
Whether it is a dirt bike track you're building or a mini golf course, you can expect that your project will take some time to complete and that it will be a continual project that will probably need upgrades and repairs from time to time. Therefore, you must ensure that you allow enough room for excavators or graders to get to your dirt bike track to grade the soil every so often.
Enquire about liability insurance
If you plan on inviting people over to participate in an extreme outdoor backyard experience, make it a point to look into liability insurance if someone were to be injured on your plot of land.
Measure the space accurately
A land surveyor can help you develop a more accurate idea of how much land you'll need for your outdoor project to budget for this more effectively. Speaking of costs, you'll have to determine the manpower needed to take on such a massive project, how long it'll take from start to finish, and whether you'll require any special equipment for the project.
Drainage might be an issue
Of course, where massive layers of compacted soil is concerned, drainage might be an issue. Therefore, allowance should be made for channels that surplus water can flow into so that the top layers of soil don't get eroded over time.
Don't forget about the importance of installing lighting
As you'll probably know, extreme sporting activities can run well into the night, so it is best to have adequate outdoor lighting to make the entire area safer at night and ensure the fun doesn't end when the sun sets. If you're unsure what goes where or what lighting works the best outdoors versus indoors, you can use these LED stadium lights illuminatean outdoor space with controlled light intensity at various strengths to help set the atmosphere for the event.
Build a unique vantage point
Here, we're referring to building a deck so that you and your guests can get a real feel for the action. Of course, you'll want it to look as stylish and inviting as possible, especially if you intend on getting together regularly. So visit Decks & More if you plan to build a deck as well.
As you can probably tell, building an outdoor area that's perfect for extreme activities is sure to be one project you'll never forget. So make it memorable in all the right ways by making sure your outdoor is as safe as can be by installing the necessary lighting and other safety measures too.
Visit Decks & More of Atlanta for the best outdoor deck designs.
Blog article by: Rob Woods of FixItDads.com
Contact Us Today for a Free Consultation