Skip to Content
9 Tips Homeowners Wish They Knew Before Starting Home Improvement Projects in an Older Home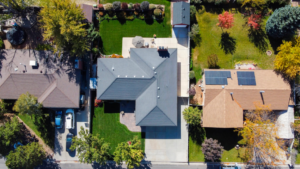 If you own or are about to purchase an older home, you need to understand what is in store for you when it's time to renovate. Home improvement projects for aging homes can be much more costly, time-consuming and complicated than jobs in a newer property. Here are nine things homeowners wish they knew before renovating an old home.
Prepare for Plumbing Problems
First, be ready to tackle potential issues with your home's big systems, such as the plumbing. An older home may have plumbing issues such as low water pressure, clogged drains, tree root infiltration, or corroded pipes.
Get Ready for Electrical Issues
An older property is more likely to have some electrical issues and might need a complete electrical system update, especially if it has an outdated fuse box. Electrical standards have come a long way since many older homes were built, so make sure your home is up to code.
Plan for a Roof Repair or Replacement
An old house may also come with an aging roof. Your roof could be ready for a replacement, or you might need to get it inspected and repaired. There can be spots where the roof leaks, which could cause water damage and mold issues if not addressed.
Fix Any Structural Issues
The structure of an older house may also need some attention. These types of properties are more likely to have cracks in the foundation, damage to the foundation supports, or gaps throughout the window and door seals. Structural problems need to be fixed right away to prevent more serious issues. If your home's foundation needs work, search online for 'cement companies near me' to find professionals that can handle the job. You can read reviews and testimonials in order to find the company that will work best for you.
Focus on Other Projects That Boost Value
After repairing the essentials in your aging home, the next tasks on your to-do list should be projects that help boost the value and comfort of your property. Projects like renovating the kitchen, remodeling the bathrooms, expanding the layout, or updating the landscaping can make an old house feel new.
Understand How Your Home's Age Impacts Costs
The amount you pay to update and remodel your property may be higher than you anticipate. Older homes often have more hidden costs, extra permit fees, and higher expenses for renovation materials than newer buildings. You'll have to make room in your budget for higher costs depending on the age of your home.
Document the Changes You Make to Your Property
You should also document the changes you make to your property, with lots of before and after pictures. Keep the receipts and invoices you get from purchasing materials and booking jobs with contractors. When it's time to sell, you will have documentation for a higher appraisal price.
Partner With a Pro for Certain Big-Ticket Tasks
Taking on remodeling jobs by yourself can be daunting and unrealistic in many cases. Some projects, such as building a sunroom, deck, or outdoor kitchen, really benefit from professional work. If you're wanting to expand your home's outdoor amenities, partner with Decks & More to ensure you'll get the result of your dreams.
Put Some Sweat Equity Into Easier Jobs
There are plenty of smaller, easier jobs you can DIY. Put sweat equity into your home by repainting rooms, planting shrubs and flowers, power washing your exterior, replacing cabinet hardware, sealing cracks, or adding smart home features.
Post by Rob Woods of www.FixItDads.com
Contact Us Today for a Free Consultation