Skip to Content
We Made My Home Improvement Magazine's Backyard Boss!
Everyone it seems wants a better backyard! So, Atlanta's My Home Improvement Magazine wanted to offer homeowners ideas and inspiration. The magazine featured Atlanta's most sought after contractors to showcase amazing projects and offer advice as we get ready for Spring.
We are thrilled to have been among the top contractors in Atlanta showcased in this editorial. We are grateful to the editors as well as to our clients who continuously bring us new ideas and challenges!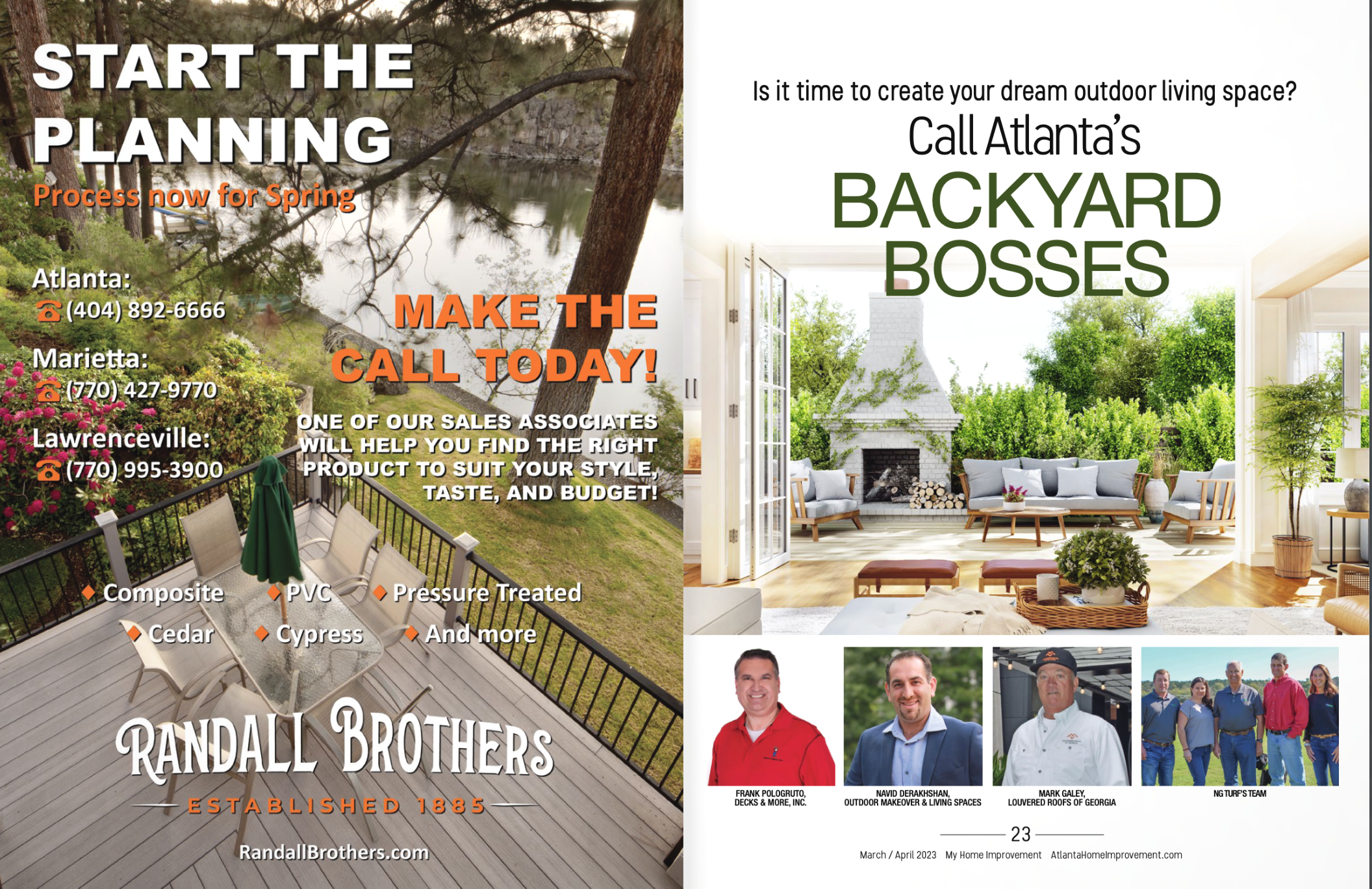 Contact Us Today for a Free Consultation