Skip to Content
Quality Two-Story Deck Design and Installation in Atlanta
What Is a Two-Story or Elevated Deck?
A two-story or elevated deck is an excellent addition to any home. An elevated deck is usually defined as being at least a foot above the ground and is attached to the house. Decks & More's team of skilled professionals are equipped to install high-quality elevated decks. Raised decks come with a railing and can be installed with a variety of materials. An elevated deck can be installed to be low, medium, or high. If you want an elevated deck and you have a walkout basement, you are a good candidate, but it is not necessary in order to get your two-story deck.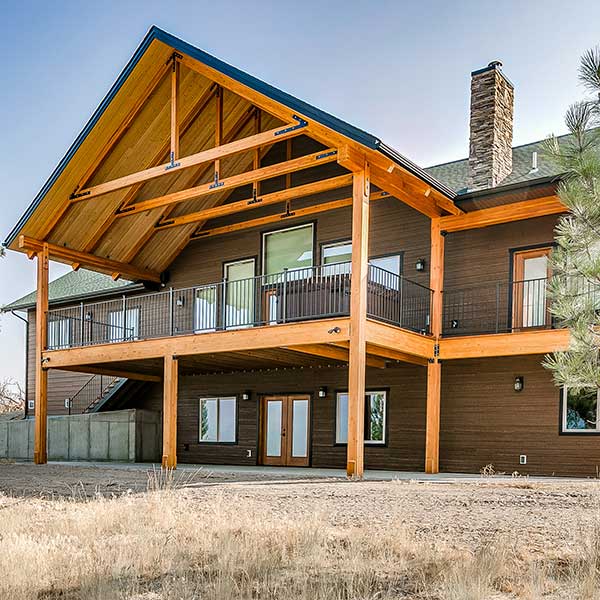 What to Consider When Choosing an Elevated Deck Design
Privacy – The look of an elevated deck can add elegance and value to your property. It is also a wonderful way to enjoy your property from above. However, it is always crucial to weigh the factor of privacy when considering installing an elevated deck. You can choose whether you want a stairway leading to the deck or whether you want it to be accessible only from within the house.
Deck access – Does your house allow for access to a deck that is on the second floor? This is an important factor to consider when choosing an elevated deck. Access doors can be created, but it's crucial to consider this factor beforehand in order to optimize your custom deck installation
Climate and weather – Consider the factor of weather when choosing your two-story deck. Atlanta's warm months provide a great climate for a two-story deck. The summer months are excellent for enjoying the deck, whether you are grilling, spending time with family, or just enjoying the fresh air.
Advantages of Two-Story or Elevated Deck Installation
An elevated deck provides a fantastic place to spend time with your family, whether that is grilling, stargazing, throwing a party, or sitting out with a book for some much-needed tranquility. Some of the main advantages of a two-story deck are that you are sure to get more outdoor living, your view of your property and surrounding areas will be vastly improved—as will your property value—you will get more private space, and with added deck stairs you are getting a new emergency exit to your home.
How Much Does It Cost to Build a Two-Story Elevated Deck?
The costs of building an elevated or two-story deck will vary. Decks & More is happy to discuss costs with you. Call us today for a free consultation and we will help you on your way to getting the elevated deck of your dreams. Because of the added height, elevated decks can have a higher cost than other decks, and labor costs can also increase due to the added labor needed for a deck that is raised off the ground.
Contact Decks & More for a Consultation
Are you interested in exploring the possibilities raised by an elevated deck? We are the company for you. Decks & More is dedicated to providing warm and professional customer service, and our commitment to excellence has earned us a stellar reputation in the Atlanta deck community. With our superior craftsmanship, you will be getting a deck you will treasure for decades. Call us today or send us a message on our site for more info.
Contact Us Today for a Free Consultation