Skip to Content
Gorgeous Screened In Porch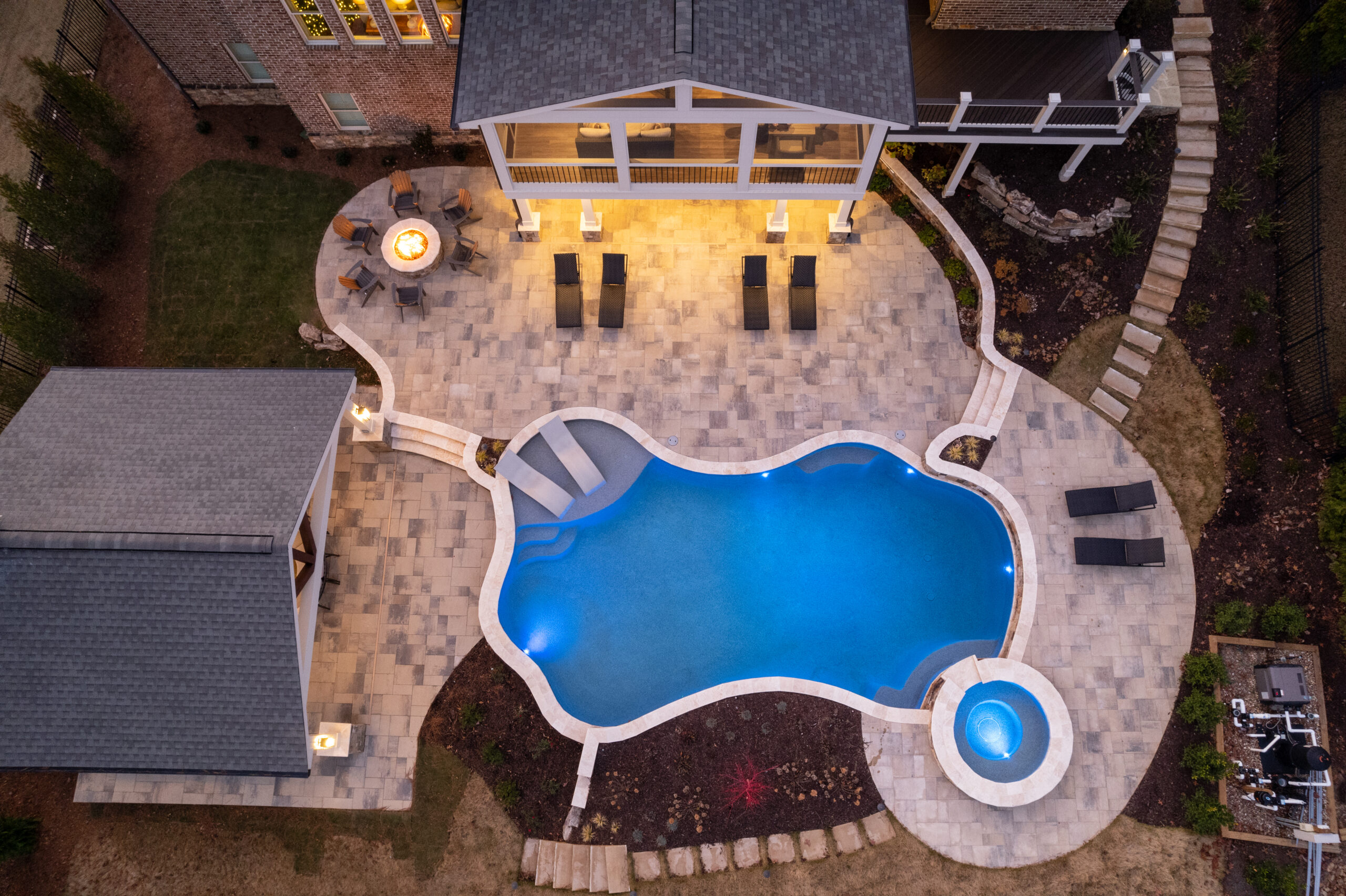 Our client is thrilled with this beautiful outdoor living space. We designed a plan based on their needs after sitting down and listening and taking great notes. As you can see, they now have a warm and welcoming screened in porch with two distinct space, a dining area and a relaxing lounging area.
The space is a total of sixteen feet by 24 feet, large enough for the dining space and a tv lounging area. The flooring is a tile floor installed on a wood plank pattern. We also installed heaters so the clients can use the space all year round. The tongue and groove ceiling uses the highest quality material. We custom made the trim for the baseboard and cocktail rail. The TV wall is great for entertaining friends and family. The recessed lights on a dimmer switch make a great energy saver while allowing the client to adjust the lighting to their needs.
The lower level has beautiful stacked stone at the base of each column. It also has a larger opening to create beautiful views of the swimming pool area.
 The investment for this porch is $175,000. What makes it special? The tile floor on a wood plank pattern, the columns that are nine inches thick of PVC mitered and milled on site, as well as the two electric heaters, and the tongue and groove ceiling.
We used #1 grade lumber, PVC on the columns, and LED lighting
Green Solutions:
             Composite decking by MoistureShield with hidden fasteners at the side deck
              Lighting: LED  lighting with a  dimmer.
              Columns & headers:  Wrapped in PVC.
              Porch floor:  tile floor on Wood Plank Pattern
             Engineered Beam: for the lower level. better view point to the pool area.
  We are extremely grateful to have this amazing team delivering these outstanding projects.
  Thank you to our client, our design team, project manager, creative carpenters, electricians, painters, and
  supply houses, we would not be here without these outstanding people on our team.
Want to see more? Here's a video showing you all the photos.
Contact Us Today for a Free Consultation