Skip to Content
5 Ways to Monetize Your Home Improvement Projects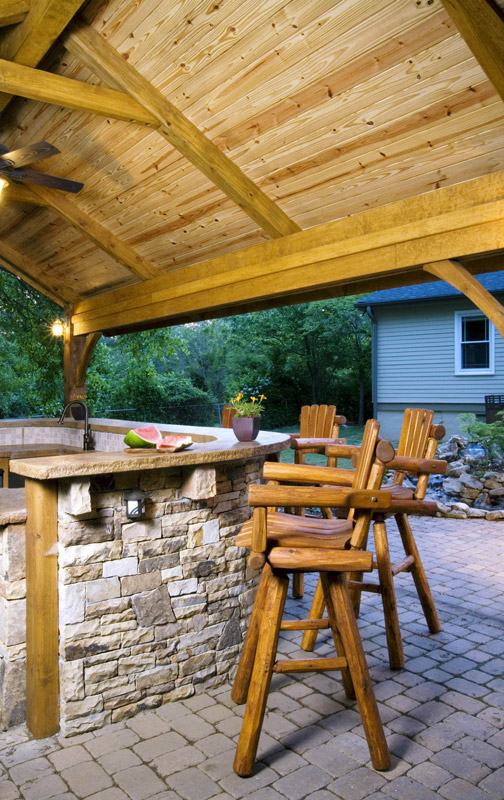 Maybe you're working on some DIY home improvement projects, and you'd like to share your results with the world. Or perhaps you've hired contractors to tackle a large-scale renovation, like a kitchen upgrade, and you're hoping to document the process. With the right approach, you can actually monetize your home improvement efforts, whether you've hired professionals like Decks & More or gone the DIY route! Here's how to get creative and make a side income by sharing your home renovation process.
Which Projects Are Worth the Investment? 
Before you kick off any home improvement projects, it's important to think about which investments will actually add value to your home. Bankrate states that if you want to move forward with renovations that will help you sell your home down the road, you should consider replacing your garage door, remodeling your kitchen, adding new siding, or building a deck. Decide on the projects you want to complete, and then determine whether you can carry them out on your own, or if you should hire contractors.
"How-To" Videos
If you're working on a DIY project, you can create "how-to" videos laying out the step-by-step process for viewers. And if you have contractors completing a project for you, you can film "before" and "after" videos, as well as capture footage in between. If you'd like to make a YouTube channel to host your videos, SoundStripe recommends coming up with a consistent brand and uploading regularly – this will ensure that your content looks polished and encourage your subscribers to revisit your channel frequently for new content.
Start a Blog 
What if you prefer writing and photography to filming videos? Starting a blog might be a better fit for you. By blogging, you can share ongoing project updates, create guides teaching readers how to navigate different renovation projects, and engage with your readers in the comments. Plus, you can leverage affiliate marketing techniques to draw an income.
Impact states that when you enter into an affiliate marketing program with a particular company, you will be able to display their ads on your website – and when a visitor clicks on the ad or buys something through that link, you will earn a small amount of income. You might not make much through an affiliate marketing program at first, but over time, it can start to generate more and more profit for your blog.
Social Media Advertising 
Whether you have a YouTube channel, blog, or other platform set up for sharing your home renovation progress, you can turn to social media advertising in order to advertise your efforts. With a Facebook ad template, you can create custom ads by editing templates with images, text, and your preferred color schemes. Once you've finished working on your ad, you can download it right away!
Form an LLC
If you've started earning income by sharing your home improvement projects and tips, you'll need to start treating this hobby as a legitimate business. To ensure strong legal protections for your assets, you may want to form an LLC. Don't worry – getting it done is easy and budget-friendly! You won't need to file much paperwork with your state, and the whole process should only take about five steps.
Renovating your home is a major investment of both time and money, even if you're handling the projects DIY-style. But by taking steps to monetize your endeavors, you can actually make some money off of this initiative in the long run. By taking steps like establishing an LLC and engaging in social media marketing, you may be able to turn a profit!
Interested in an outdoor home renovation project? Decks & More can get the job done! Call us today at 770-884-7428 to learn more about our services.
Photo via Pexels
Written by Rob Woods of Fixitdads.com
Contact Us Today for a Free Consultation