Skip to Content
Decks & More Featured In Atlanta Magazine
We are so thrilled and pleased to announce that Atlanta Home Improvement Magazine has named "Decks & More" to its prestigious list of "Backyard Bosses".
Decks & More was selected by the popular home improvement magazine because of its reputation, earned by winning more than one hundred deck design awards. Owner and founder, Frank Pologruto has worked hard to create some of the city's most creative and beautiful outdoor living spaces. "This is such an honor.  It's recognition for us as a company as well as for our outstanding carpenters and hard working vendors and suppliers. This is a team effort."
To read more, click here.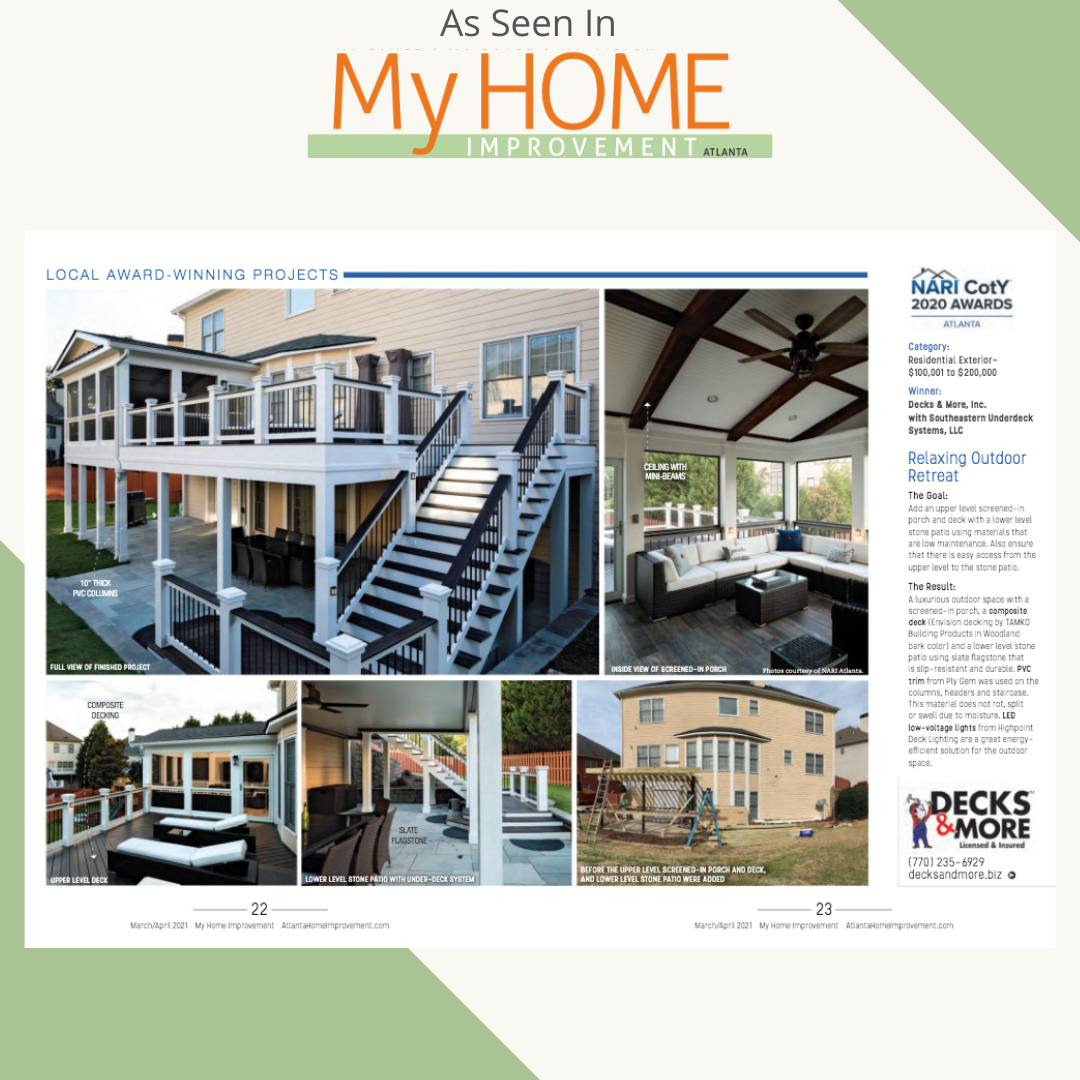 Contact Us Today for a Free Consultation